The Eleven-Headed Kannon of
Horinji Temple
Important Cultural Property
Kannon, also known as the bodhisattva of mercy, is believed to protect people from illness and help them secure food and wealth. The eleven heads set atop the statue's main head have a range of expressions, including anger, compassion, and, on the back, laughter. The main head of this Kannon is remarkable for its lively expression and large eyes. There are several interpretations of why there are eleven heads, including the belief that the lower ten represent the stages on the path to enlightenment, while the uppermost represents buddhahood.

The statue is believed to have been created in the tenth century during the Heian period (794–1185). Standing 360 centimeters tall, the trunk of the statue and its pedestal were carved from a single cedar log. Its left forearm and the eleven small heads are made from separate pieces of wood.
Story of Horinji Temple
There are two stories of how Horinji Temple, also known as Miidera, came to be. One holds that Prince Yamashiro (d. 643) and his son established the temple in 622 to pray for the recovery of Yamashiro's ailing father, Prince Shotoku (574¬–622), a regent who established a centralized government leading to the early formation of Japan. The second story maintains that two Buddhist monks, Emmyo and Kaihoshi, both of whom came from the ancient Korean kingdom of Paekche, as well as one lay person, Shimohi Shinmotsu, founded the temple.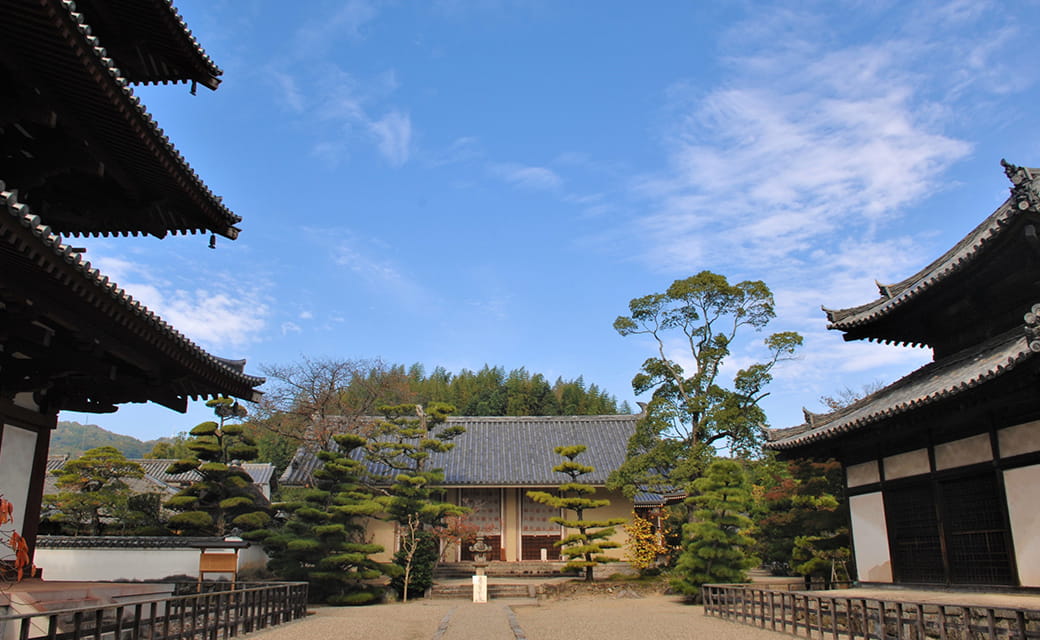 Though the date of its establishment is unclear, Horinji was completed by the seventh century, originally on a much larger scale. The temple began to decline around the thirteenth century, and in 1645 a typhoon destroyed most of the buildings in the compound. Only the Three-Story Pagoda survived, and it continued to stand for another three centuries. Horinji was revived in the eighteenth century when its Main Hall and Lecture Hall were rebuilt. Today, the temple houses a number of treasures, including the Eleven-Headed Kannon statue, designated an Important Cultural Property.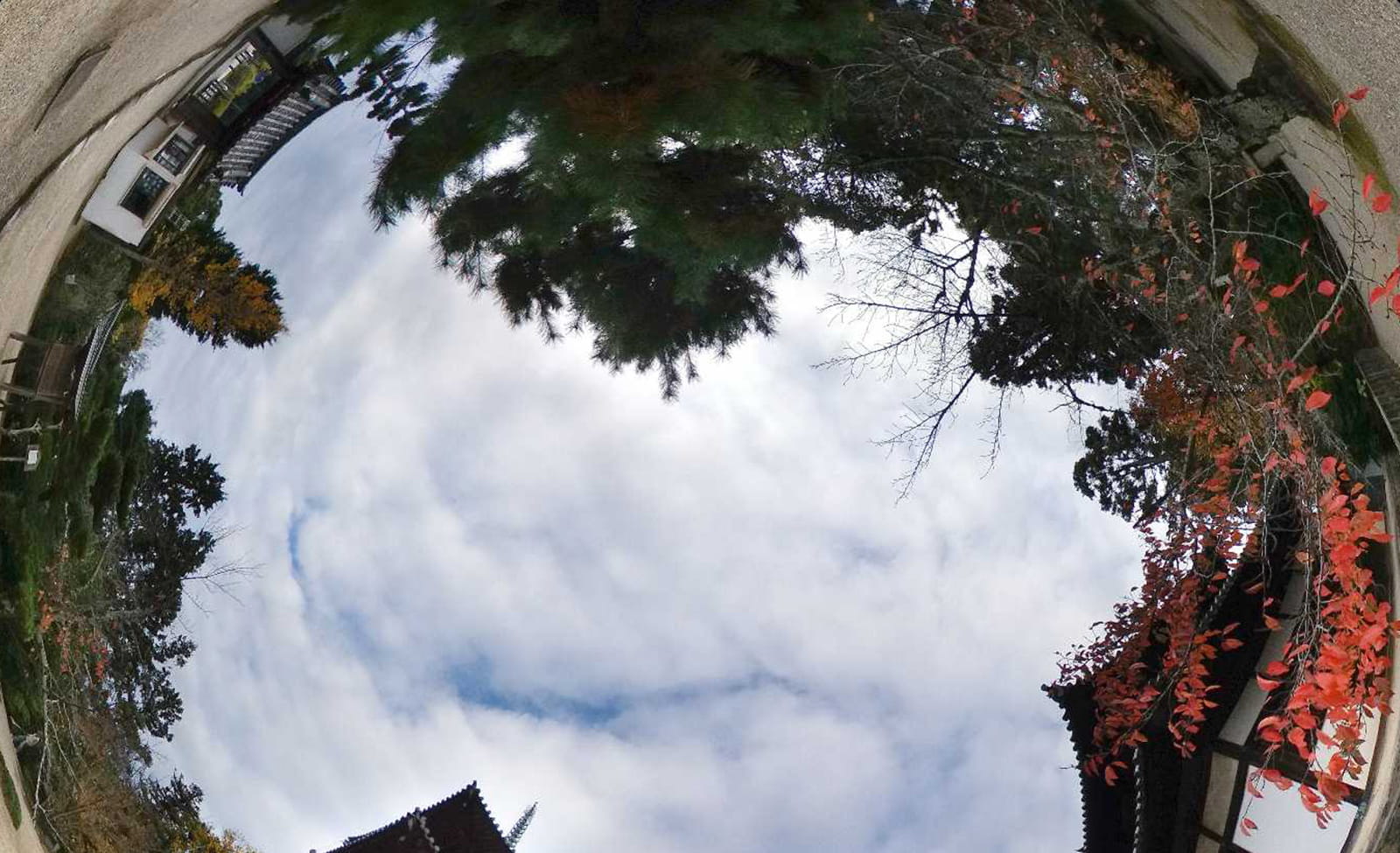 A 360° View of the Temple Grounds
First Thing in the Morning

Click the icon on the temple grounds map, and you can see the 360° perspective from that spot.
See the grounds before anyone has come to pray, when everything is crisp and fresh in the morning.
Basic Information of Horinji Temple
For more information...
Address  
Inquiries
Hours of Operation
1570 Mii , Ikaruga , Ikoma District , Nara 636-0101 , Japan
Tel: +81-745-75-2686
Mar.-Nov. 8:00 a.m. - 5:00 p.m.
Dec.-Feb. 8:00 a.m. -4:30 p.m.
(admission closes 30 minutes before)
Address
 1570 Mii , Ikaruga , Ikoma District ,Nara 636-0101 , Japan
Inquiries
 Tel: +81-745-75-2686
Hours of Operation
 Mar.-Nov. 8:00 a.m. - 5:00 p.m.
 Dec.-Feb. 8:00 a.m. -4:30 p.m.
(admission closes 30 minutes before)
For more information...